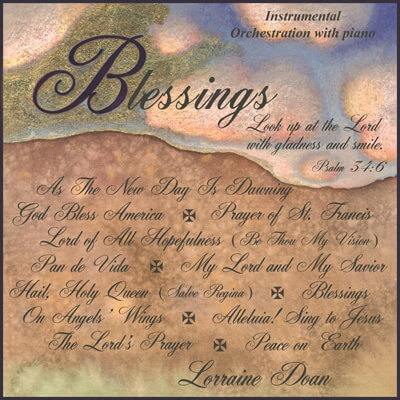 "Thank you!" Imagine the smile on God's face when these two simple words are spoken from a grateful heart. Giving thanks and praise to God is so easy when all is right with the world
Giving thanks and praise to God (with true sincerity) is quite a different matter when life becomes one uphill battle after another. Our battle scars can transform and change us into bitter or better persons. Our battle scars become our permanent wounds or our triumphant medals.
No one knows our wants and needs better than God. A grateful heart "sees" God's blessings in all things. God's "holy surprises" unfold with the passing of time and reminds us to give praise and thanks to God for all His blessings every day!
Download the Songs or the Album Below