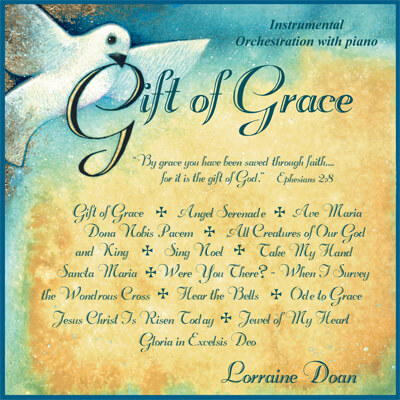 God's profound gift of grace surpasses wealth, health, family and friends combined. Imagine living life without it!
Lorraine's second album reminds the listener of God's truly amazing gift to us. The Promise was barely finished when the title track to Gift of Grace was written.
When in need, pray for grace with confidence and humility. God's generosity can never be outdone.
Download the Songs or the Album Below